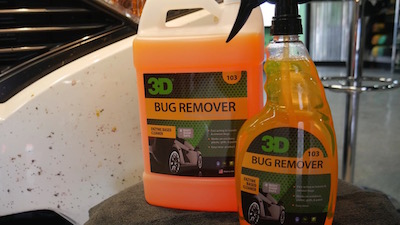 This product makes removing your bug guts a whole lot easier. Let it sit on the surface for a little while, about a minute or two; wait a few minutes for the BUG REMOVER to actually go in and eat up some of the proteins of the bugs. Avoid using this product in the direct sunlight. Try to do it in your garage and then it can either wash it off with a pressure washer, your garden hose, use some pink car soap, neutralize it or you could use 3D waterless car wash.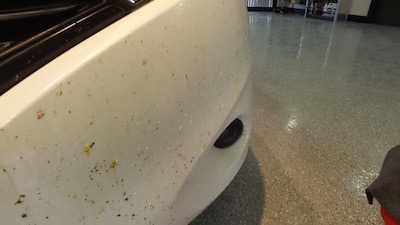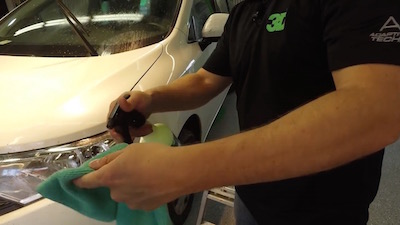 Use one towel to wipe the dirt down the other towel to buff it off.
BUG REMOVER works on windows. You can be a little bit more aggressive with the glass because we are not worried about scratching it with the dirt that is on here.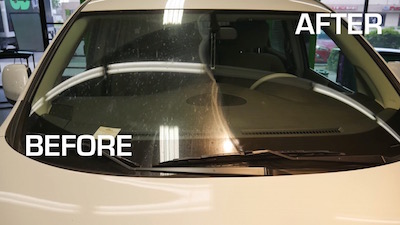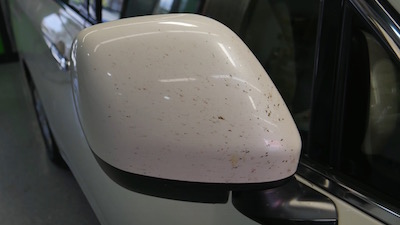 Make sure everything is removed. and all the bugs are gone.
BUG REMOVER works on the grills and hoods; you're going to have a lot more bugs and guts and everything plastered on here. We're going to start with our hood; Wipe it down here make sure we neutralized all the enzymes here. And it wipes off very easy.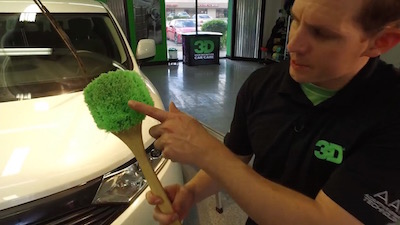 Now for the grills that get blasted the most you can take your waterless car wash spray it down and then take a soft flog car wash brush and it's nice and soft bristles It's not really stiff but it's made to be able to help remove these bug guts and also it really helps out to get into a lot of these nooks and crannies on that are so dominant on a lot of the grills and this helps keep the; because its soft and also helps keep from having your paint and your lenses and your grills to be getting scratched.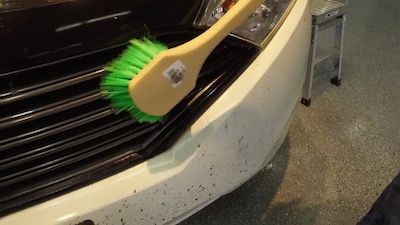 This soft brush helps prevent that. It's going to loosen this up and knock off some of these really lose bugs here give it a quick spray down with the waterless wash to remove the rest of the bugs.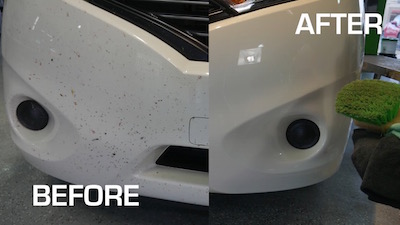 Consider using 3D Bug Remover Solution with a bug sponge specially designed to be gentle yet tough when trying to get your car's paint clean. You can also use this on your motorcycle or boat.